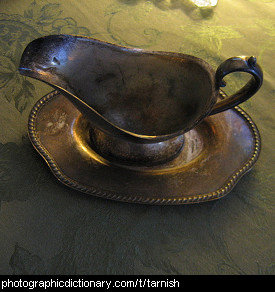 Something made from metal is
tarnished
if it has a
layer
of a dull, colored substance on it instead of being bright,
shiny
and reflective. Tarnish is a different color on different kinds of metal.
silver
tarnish is
black
and
copper
tarnish is
green
. Some metals do not tarnish, instead they
rust
, which can eat away all of the metal over time instead of just leaving a thin coating on the surface.