Cold-blooded
Animals with scales and cold blood.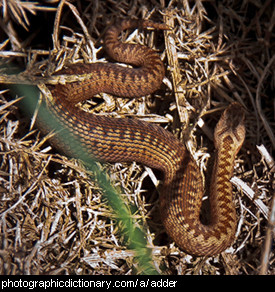 Photo by
Mark Robinson

Scientific name: vipera berus
An adder is the name given to the common European viper. These snakes are venomous.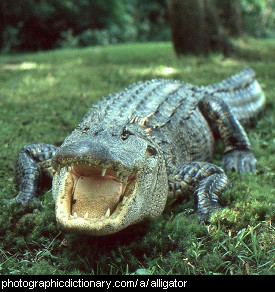 Photo by
Hunter Desportes

Scientific name: (American) alligator mississippiensis and (Chinese) alligator sinensis
An alligator is a very large reptile, found in China and America. They are related to crocodiles but are generally darker in colour and have a broader snout. Alligators live in fresh water.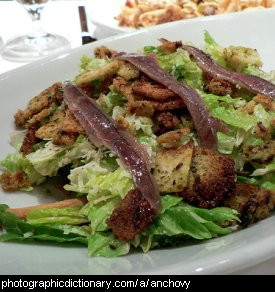 Photo by
stu_spivack

Scientific name: family: engraulidae
Anchovies are small, oily fish that are usually preserved in brine and matured. This process gives them a very strong flavour. Anchovies are used on pizza, on Caesar salad and as an ingredient in numerous other dishes. They are one of the main ingredients of Worcestershire Sauce.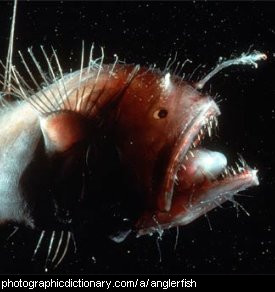 Photo by
Bruce Robison/Corbis
Anglerfish are small, predatory fish. They have one or more long, thin, flexible spines on their heads with a fleshy lump at the end. They can move this spine around and dangle the lump like bait in front of their mouths.
Anglerfish are fairly rare and have an unusual way of reproducing. Male anglerfish are much smaller than females, and when they are mature they bite onto a female and then wither away to nothing but reproductive organs. They live like parasites on the female's bloodstream.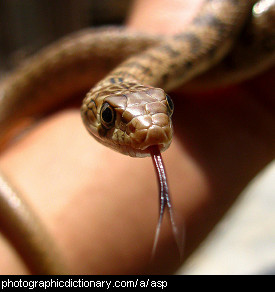 Photo by
Harsimran 'Dino' Singh Aulakh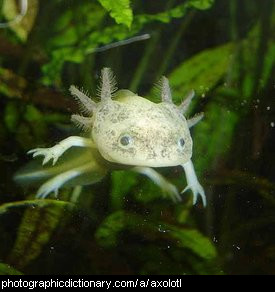 Photo by
Batra3x

Scientific name: ambystoma mexicanum
Axolotls, sometimes called Mexican walking fish, are the larval stage of salamanders, in the same way that tadpoles are the larval stage of frogs. Axolotls are a special case where they don't need to grow to the adult stage to breed. Axolotls come from a lake in Mexico, and they can live for about 15 years. They eat small water creatures that they suck into their mouths.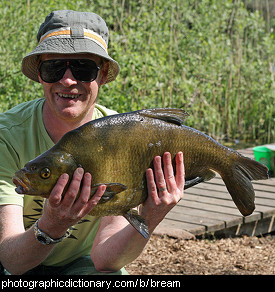 Photo by
Vincent Angler

Scientific name: abramis brama
Bream are freshwater fish found in lakes and slow-moving rivers in Europe. They are caught for food.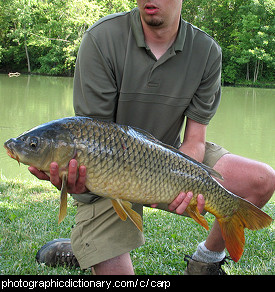 Photo by
Tim Creque

Scientific name: family: cyprinidae
Carp are a large group of freshwater fish, which includes goldfish and koi. Other kinds of carp are caught for food.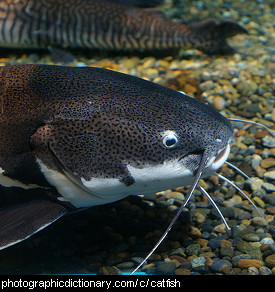 Photo by
pelican

Scientific name: order: siluriformes
Catfish are named because they look like they have cat whiskers. They live at the bottom of rivers and lakes, and sometimes in coastal waters too. Most catfish eat dead matter they find at the bottom of waterways.
Catfish range in size from very tiny to 10 feet long.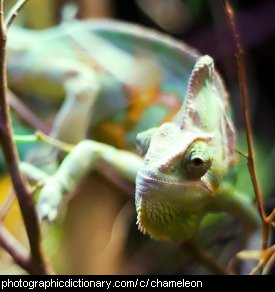 Photo by
Jacob Bøtter

Scientific name: family: chamaeleonidae
Chameleons are a distinctive-looking family of lizards. The most famous chameleons change colour to camouflage against their surroundings, but not all chameleons can do this. Chameleons eat insects, catching them with their extremely long tongues. Chameleons can move their eyes independantly, and point them in two different directions at once.