Adjectives that start with D
List of adjectives.
Describing words, so you can be really clear about what something is like.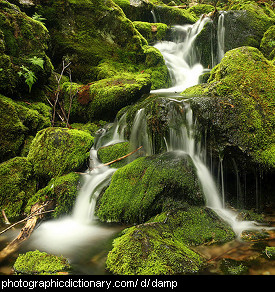 Photo by
Martin Cathrae

Something is damp if it is slightly wet. The rocks around the waterfall are damp, and moss is growing on them.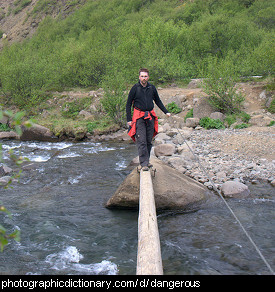 Photo by
Sonja Pieper

Something is dangerous if it is likely to hurt you in some way. Crossing the bridge in the photo is dangerous because it is very narrow and it is likely you will fall into the water.
Large wild animals are dangerous because they are unpredictable and may attack you.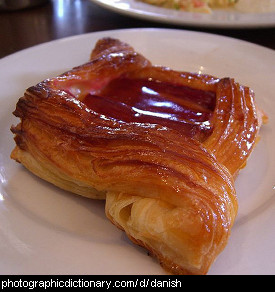 Photo by
Avlxyz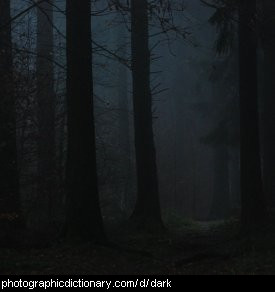 Photo by
Alexander Boden

It is dark when there is not much light and you have trouble seeing anything. It gets dark at night time, or when you close the curtains and shut the light out. The opposite of dark is light or bright.
Dark may also be used to describe something that has much deeper colors than something else, or is close to black. The opposite of this kind of dark is pale.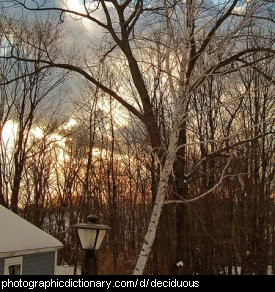 Photo by
Tracy Ducasse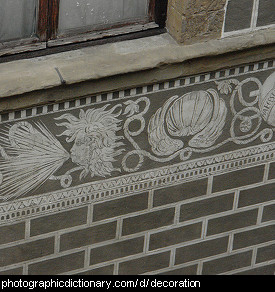 Photo by
Graeme Churchard

Something is decorative if it is there for decoration.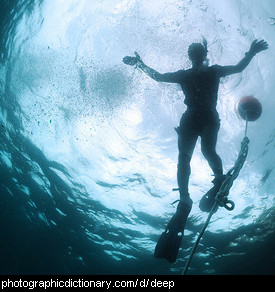 Photo by
Official Navy Page

Water is called deep if you cannot touch the bottom with your feet when you stand in it. Deep water can be found in the sea, or at the diving end of a pool. Wells and mines are very deep but don't always have water in them.
The man in the picture is diving in some very deep water.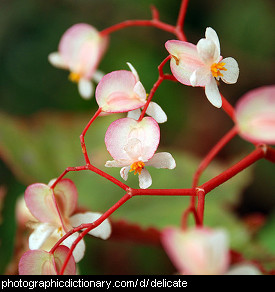 Photo by
Hillary Hartley

Something is delicate if it has fine detail, or is fragile. A color or flavor is delicate if there is only the barest hint of it.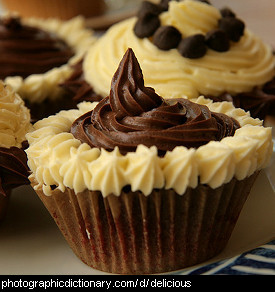 Photo by
Ivy Dawned

Something is delicious if it smells or tastes really, really good. People would describe something as delicious if they really enjoyed eating it.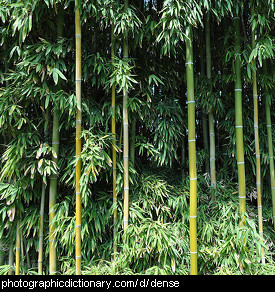 Photo by
Mandi1203

Something is dense if the parts that make it up are very close together. For example, the bamboo forest in the picture is very dense. Materials that are very dense are typically heavier, for example the same volume of lead is heavier than wood.
The opposite of dense is sparse.