Adverbs
Words that add extra meaning to verbs, adjectives or other adverbs.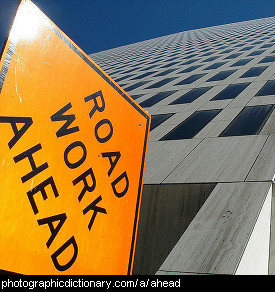 Photo by
josef.stuefer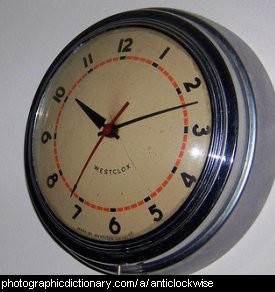 Photo by
Alexkerhead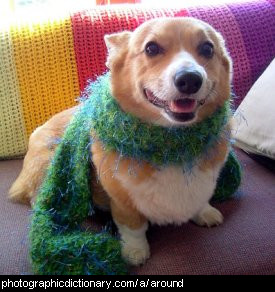 Photo by
Aine D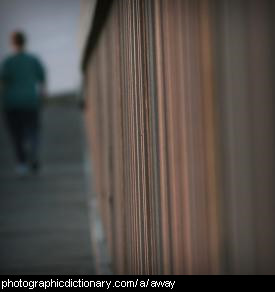 Photo by
Jeremy Raff-Reynolds

Something is away from you if it is a distance from you, or is being removed from you. The man in the picture is walking away. Parents often take toys away from children as a punishment.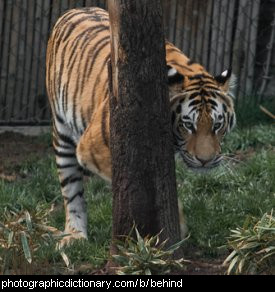 Photo by
fPat Murray

Something is behind you if you cannot see it - your back is facing it rather than your front. The tiger in the picture is behind a tree.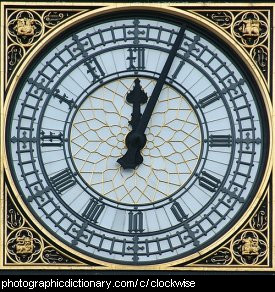 Photo by
Roy Levien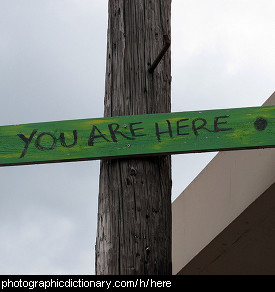 Photo by
David Drexler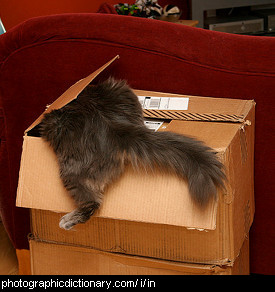 Photo by
April Killingsworth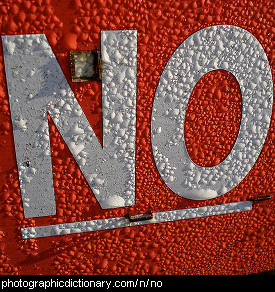 Photo by
Christian Guthier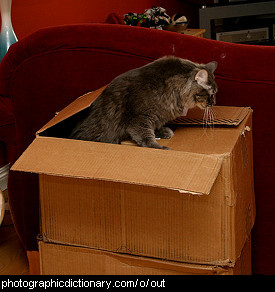 Photo by
April Killingsworth

You go out when you go away from something, or out from inside something. For example, you might go out to a restaurant. If you rearrange some items, they become out of order.
The cat in the picture is getting out of a box.
The opposite of out is in.