Directions
List of directions.
Left, right, up, down, inside-out and around and around!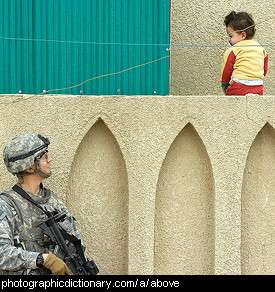 Photo by
The U.S. Army

Something is above something else it it is higher up. In the picture, the child is above the soldier.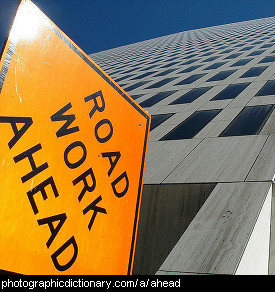 Photo by
josef.stuefer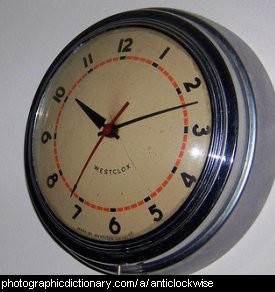 Photo by
Alexkerhead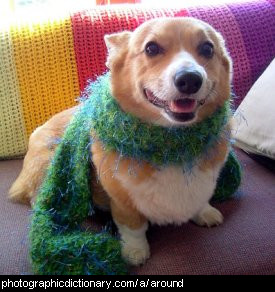 Photo by
Aine D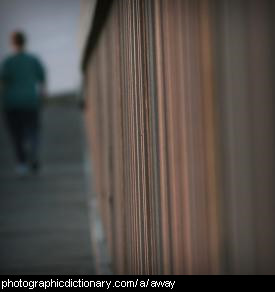 Photo by
Jeremy Raff-Reynolds

Something is away from you if it is a distance from you, or is being removed from you. The man in the picture is walking away. Parents often take toys away from children as a punishment.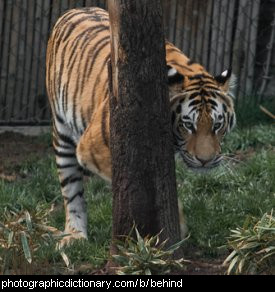 Photo by
fPat Murray

Something is behind you if you cannot see it - your back is facing it rather than your front. The tiger in the picture is behind a tree.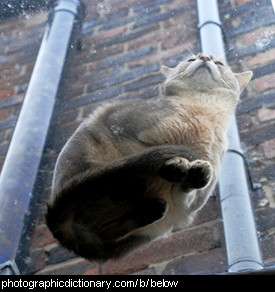 Photo by
Polandeze

Something is below something else if it is lower down than it, with the other thing above. This photo was taken from below a cat.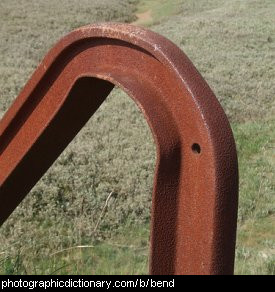 Photo by
Les Chatfield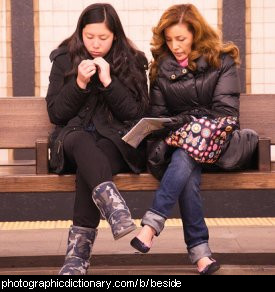 Photo by
Ed Yourdon

Two things are beside each other if they are next to each other, facing the same direction. The two women on the bench are sitting beside each other, or side by side.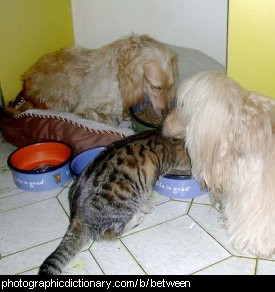 Photo by
Snuzzy

Something is between if it is in the space in the middle of two other things. The cat in the picture is eating dinner between two dogs.