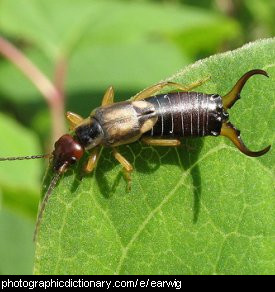 Earwigs are a very common insect found all over the world. They eat ripe
fruit
,
trash
, other
insects
and the young shoots of
plants
. They get their name because a long time ago people beleived that earwigs crawled into people's brains through their
ears
to lay their eggs. Earwigs do like hiding in warm, dark, damp places so it is possible they will hide in people's ears if they have the chance.