Birds
List of birds.
Birds in all shapes, colors and sizes. Birds that fly, birds that walk, birds that chirp, birds that talk.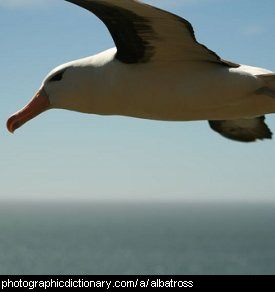 Photo by
Chris Pearson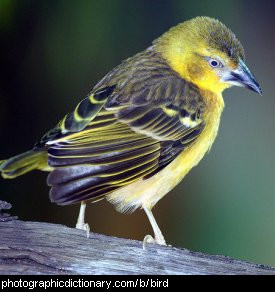 Photo by
Keven Law

Birds are a special type of animal that has two legs and two wings and is covered in feathers. Most birds can fly. Some birds, like the penguin and emu cannot fly, but they still have tiny wings. Some kinds of birds, such as parrots, can mimic what people say so well it seems like they can talk.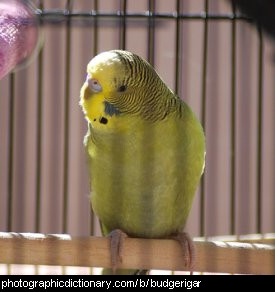 Photo by
Tom Reynolds

Scientific name: melopsittacus undulatus
A budgerigar, or budgie for short, is a very small parrot that many people keep as pets. They are very friendly, and like most parrots they can be taught to talk. Budgerigars are originally from central Australia, and were once only green and yellow. All the other colors have been created by people selectively breeding them.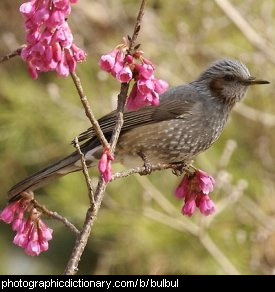 Photo by
Lip Kee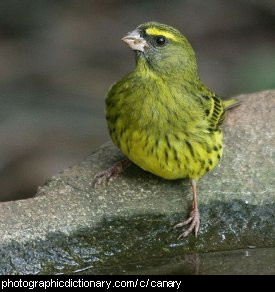 Photo by
Alan Manson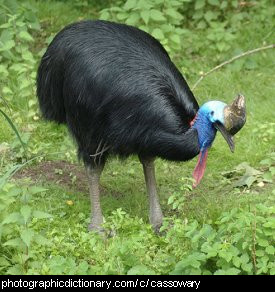 Photo by
Raphael Quinet

Scientific name: casuarius casuarius
Cassowaries are very large flightless birds that live in tropical forests of New Guinea and northeastern Australia. The only birds bigger than the cassowary are the ostrich and emu.
Cassowaries mainly eat fruit, but will also eat new shoots, seeds and fungi, insects and small animals. Cassowaries usually travel around on their own except when it is time to find a mate and lay eggs.
The booming noise the cassowary makes is the lowest known bird call, and is so low humans can only just hear it.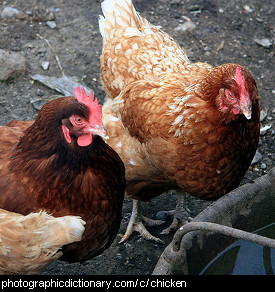 Photo by
Rob & Lisa Meehan

Scientific name: gallus gallus domesticus
A chicken is a kind of bird that is kept as a source of food. Chickens lay eggs which we can eat, and we can also eat chickens. A female chicken is called a hen, male chickens are called roosters. Hens lay eggs, roosters crow when the sun rises.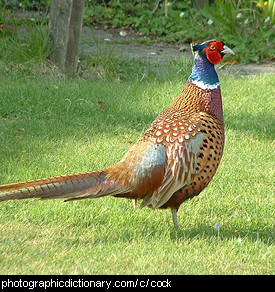 Photo by
Andy Roberts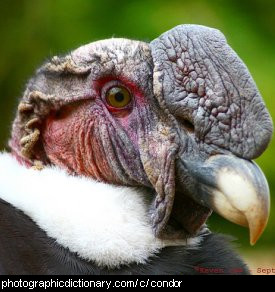 Photo by
Keven Law

Scientific name: vultur gryphus or gymnogyps californianus
Condors are a type of vulture found in the Andes and the Californian mountains. They are one of the largest birds in the world. They can live to 50 years old in the wild, and have a wingspan of up to 3 metres.
They spend a lot of their time soaring through the air looking for large dead animals to eat.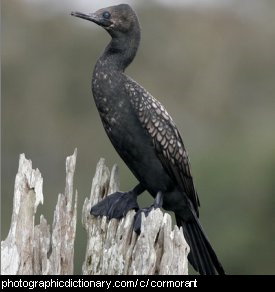 Photo by
Lip Kee