Gardening
Gardening items.
Things to do with gardening and landscaping.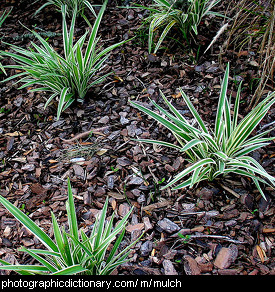 Photo by
Christopher Sessums

Mulch is a layer of material that you put on the ground around plants. Mulch keeps the soil from drying out, and can help keep it from getting too hot or cold.
Mulches can be made from many things, but the most common kinds of mulch are decorative gravels, pebbles, bark, wood chips and leaves. Mulches made from bark or leaves will slowly break down and make the soil better.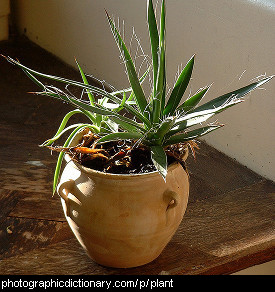 Photo by
Dominic Alves

"Plant" is a word that covers an enormous number of living things in the world. Plants can be divided up into several groups, namely algae (that green slime you find in ponds), bryophytes (non vascular plants, or mosses and lichens - the small, often fuzzy plants that you see growing on rocks or on the ground in damp corners) and tracheophytes.
Tracheophytes, or vascular plants, are the most familiar. They include all the trees, ferns, grass and flowers you see around your neighbourhood. The plant in the picture is a vascular plant, growing in a pot.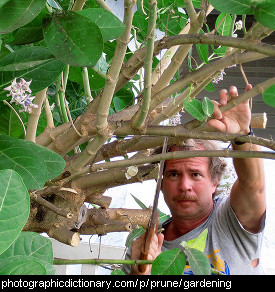 Photo by
puuikibeach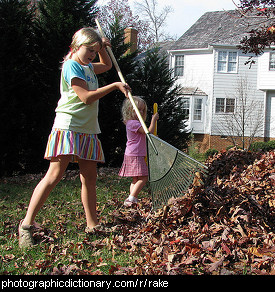 Photo by
Terren in Virginia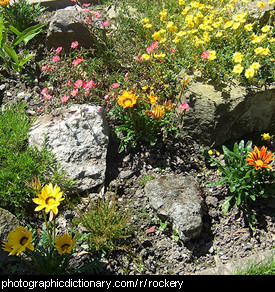 Photo by
Hannah and Simon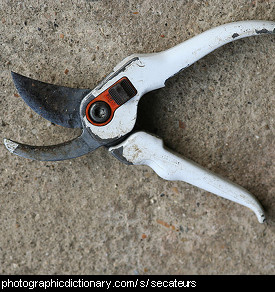 Photo by
Andrew Fogg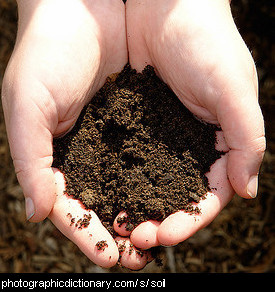 Photo by
Josh Larios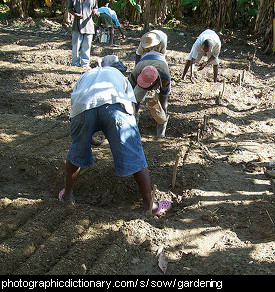 Photo by
Trees ForTheFuture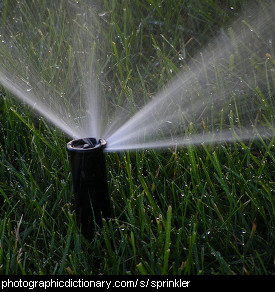 Photo by
Michael Mol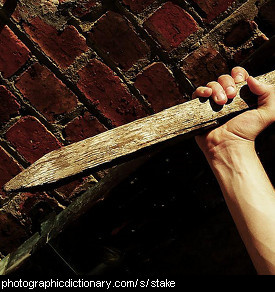 Photo by
Mugley

A stake is any piece of wood, or sometimes metal, that is used for supporting something else. Stakes are generally driven into the ground and are used to support plants or young trees as they grow.
Stakes usually have one end sharpened to a point, which makes it easier to drive them into the ground.