Primates
Monkeys, apes and people.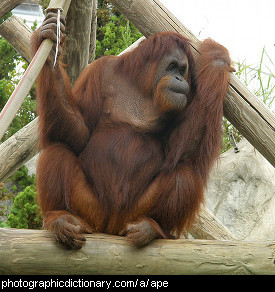 Photo by
Jim Bowen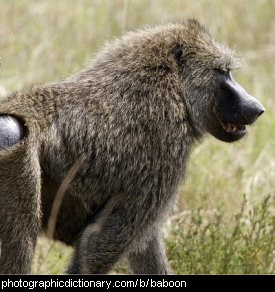 Photo by
Lip Kee

Scientific name: genus: papio
There are lots of different kinds of baboon. They are a kind of monkey. They live in Africa, on the ground, not in trees. Baboons have long muzzles like dogs, tails, and male baboons often have a mane.
Baboons eat mostly plants, fruit and insects, but will also eat fish and small animals.
Photo by
Aaron Logan

Scientific name: pan troglodytes
Chimpanzees, or just chimps, are the closest relatives to people. They have dark hair, and can grow up to 5'6" and 70kg as adults. They are very intelligent, and live in complex social groups. Chimpanzees eat mainly fruit.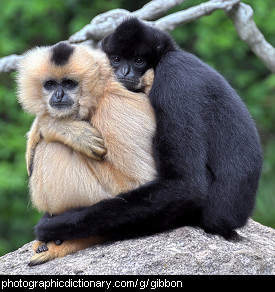 Photo by
Benjamin Radzun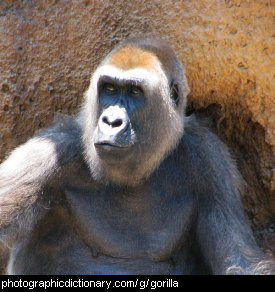 Photo by
Rennett Stowe

Scientific name: gorilla gorilla
Gorillas are related to people, and like people they do not have tails. Male gorillas grow to around 5'5" to 6 feet high, and can reach 140-200kg. Female gorillas grow to about half this size. Gorillas eat fruit, leaves and sometimes insects.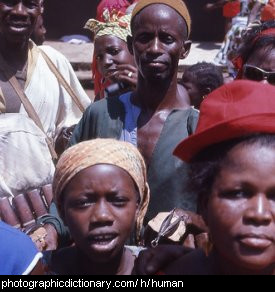 Photo by
Gbaku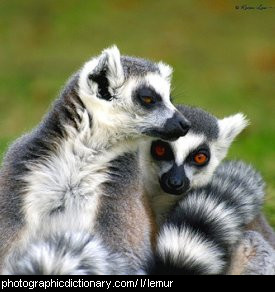 Photo by
Keven Law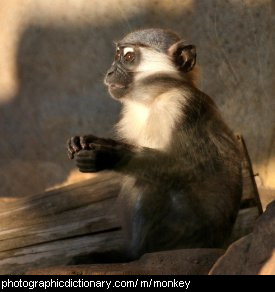 Photo by
Keven Law

Monkeys are distantly related to people. There are many different kinds of monkey, ranging in size from a few inches long to as big as a person. Different kinds of monkey eat different things, but usually they eat at least some of fruit, leaves, insects, eggs and small animals. All monkeys have tails.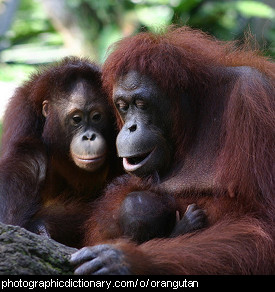 Photo by
chem7

Scientific name: pongo borneo
Orangutans are reddish-brown apes that live in trees, and are the largest animal that lives entirely in trees. They can weigh up to 113kg, but are usually around 33-82kg. Their arms are twice as long as their legs. Orangutans live almost entirely on fruit, but will also eat leaves, honey and eggs.