Structures
List of structures.
Large (and not so large) things that people build to use, to live in, and to look at.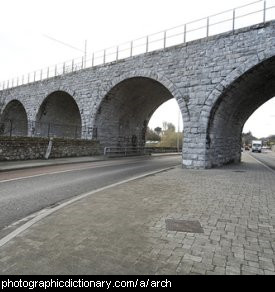 Photo by
William Murphy

An arch is a curved, self-supporting shape usually used over doorways or to support old bridges. Arches shift the downwards force at the top of the arch to a sideways force at the bottom of the arch, so there must be a strong wall holding the base of the arch up. Arches work particularly well underground where the earth holds the sideways force. When two arches are put next to each other, the sideways forces are cancelled out, so a row of arches together e.g. under a long bridge only need thin walls or pillars holding the arches up.
The stone at the top center of an arch is usually a slightly different shape, or is more decorative. It is called the keystone.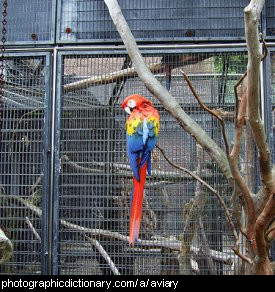 Photo by
Mike Lawrence

An aviary is a large cage for keeping birds in. Aviaries can be small enough to keep in your backyard, or as big as a large building.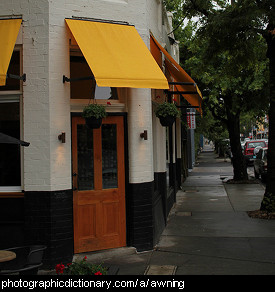 Photo by
My Aching Head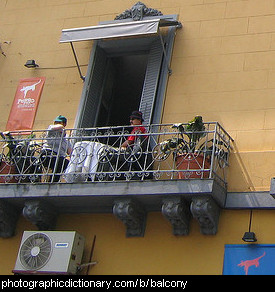 Photo by
Phil Whitehouse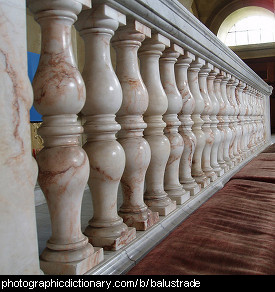 Photo by
Amanda Slater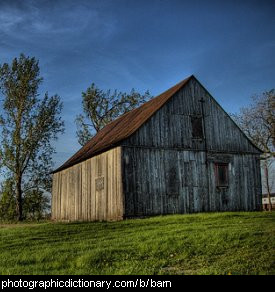 Photo by
Michel Filion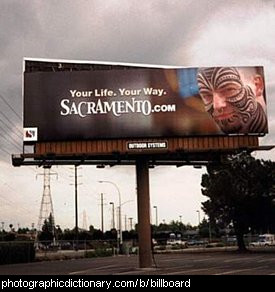 Photo by
Ste3ve

A billboard is a very, very large outdoor advertisement. Billboards are usually put near busy roads, so that people driving past in cars can see them from a long way away.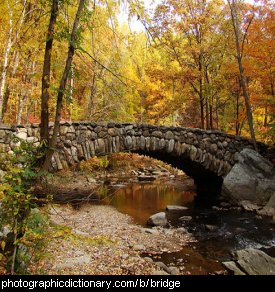 Photo by
Dion Hinchcliffe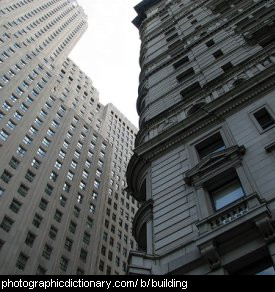 Photo by
Michael Daddino

A building is a large, man-made structure. Most buildings are very big, and are places for many people to live and work. A building where only a very small number of people live is called a house.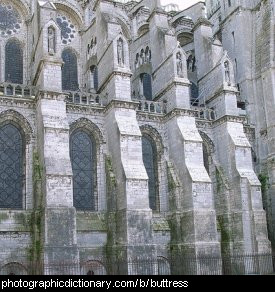 Photo by
Steve Cadman

A buttress is a structure built against a wall, at right angles to it, that thickens and supports the wall. They were commonly used when building large churches.
The flying buttress is a type of buttress set away from the wall it supports, supporting the wall by an arch between it and the wall.