Toys and games
List of toys and games.
Toys, games, sports, play equipment, and anything else used to have fun.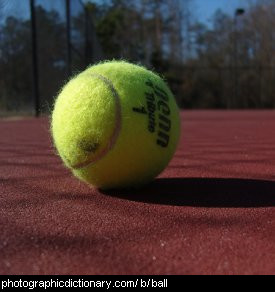 Photo by
Basheer Tome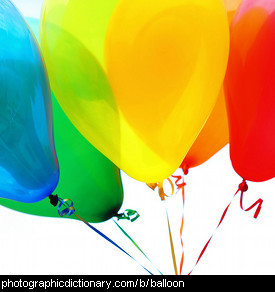 Photo by
D Sharon Pruitt

A ballon is a small rubber bag that you can fill up with air or helium. Balloons stretch, and can get quite big when they are blown up.
Balloons you fill by blowing them up are very common at parties. Helium balloons go up if you let them go, and are fun to play with. Ordinary balloons go down if you let them go, not up.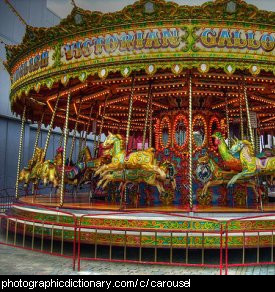 Photo by
Elizabeth Ellis

A carousel, also called a merry go round or a roundabout, is a fair ride for children. It has a lot of colored wooden horses on it - and sometimes cars or other animals too - that you can sit on, and then the horses go round and around in a circle. Sometimes the horses go up and down too.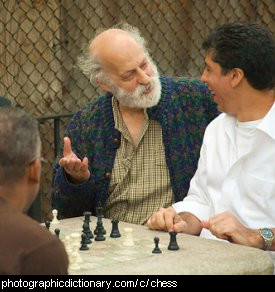 Photo by
Ed Yourdon

Chess is a game for two people, using a chequered board and pieces of two different colours. There are rules for how far and which way the different chess pieces can move. The object of the game is to capture or check your opponent's king.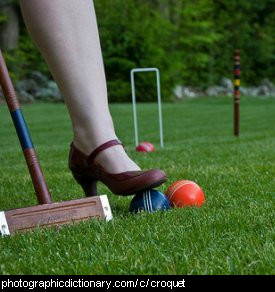 Photo by
James Lee

Croquet is a lawn game, which involves hitting a ball through hoops stuck into the grass with a mallet. There are many different variations on the rules for croquet, with the simplest being that the person who knocks the ball through all the hoops with the fewest number of hits wins.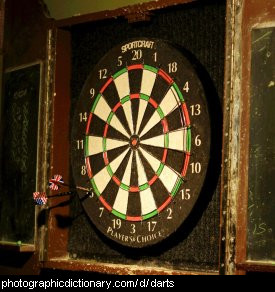 Photo by
Seabamirum

Darts is a game where you throw metal objects with sharp ends called darts at a target. The parts of the target are numbered, and the idea is to hit the parts of the target with the highest numbers.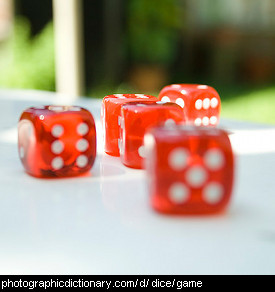 Photo by
Rebecca Krebs

A die, plural dice, is a small object that you roll as a way of getting a random number while playing a game. Dice usually have six sides numbered from one to six, but you can get dice with more sides too.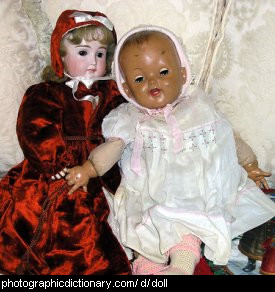 Photo by
Galfred

Dolls are models of people that are meant to be played with. Most dolls are of girls or babies, but there are boy dolls too. Dolls can be made of plastic or porcelain, and usually have hair you can brush and style, and clothes that you can put on them.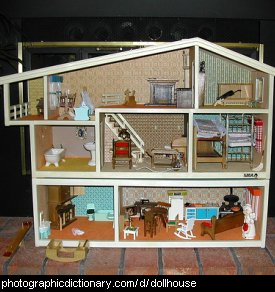 Photo by
Brian Kelley

A dollhouse is a house in miniature for dolls or other toys to live in. You can get small furniture to fit in the doll's house too. Dollhouses are a good toy to have if you are a little girl.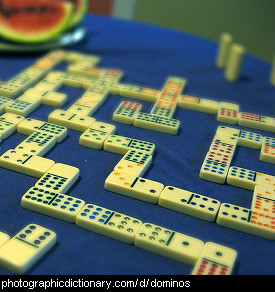 Photo by
Forrest O.

Dominos is a game played with a set of pieces, with each piece having a number printed at each end. The numbers are made with spots, like on the sides of dice.
The most common game played with domino pieces is where each person gets a number of the pieces, and then try and place them against another piece where the numbers on their piece matches the numbers on a piece already placed. The person who puts all their pieces down first wins.