Waste products
Things leftover from doing something else.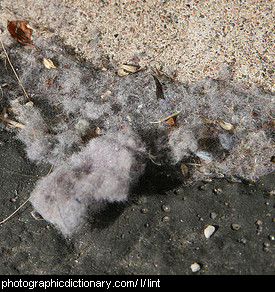 Photo by
Quinn Dombrowski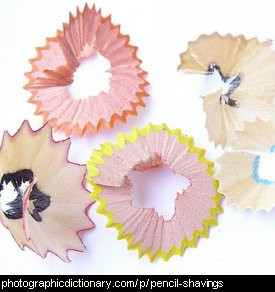 Photo by
Vinod Velayudhan

Pencil shavings are thin pieces of wood that are taken off a pencil when it is sharpened.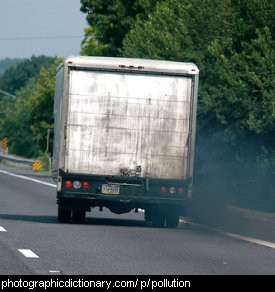 Photo by
Jeff Kubina

Pollution is something that is introduced into an environment that has a bad effect on that environment. Pollution can be industrial wastes, smoke, fumes, car exhaust, rubbish, excess light or heat.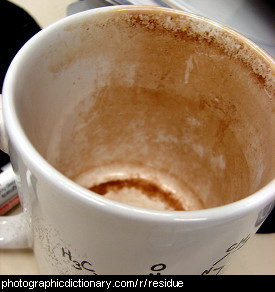 Photo by
Quinn Dombrowski

Residue is the leftovers from something else that is not there anymore. When you have food or drink, there is always a little residue left at the bottom of your plate or cup after you have finished eating or drinking.
The picture is of some coffee residue.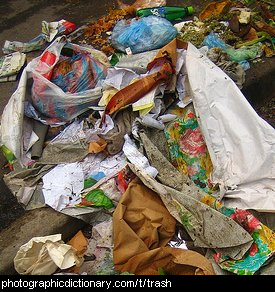 Photo by
Aiden Jones

Rubbish is another word for trash.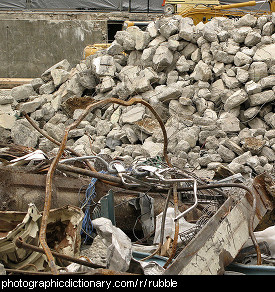 Photo by
Peter Kaminski

Rubble is broken parts of a building, either leftovers from making the building or as a result of the building being knocked down. ruins are typically surrounded by rubble.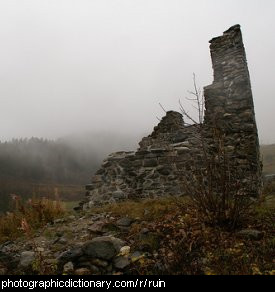 Photo by
Lukas Mathis

Ruins are what remains of a house or some other building when it has not been looked after for a long time and starts to fall apart.
Ruins of buildings that are very, very old are often considered to be very interesting, and people will come from a long way to look at them.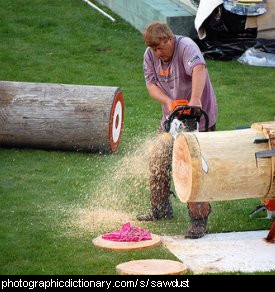 Photo by
Kathryn Decker-Krauth

Sawdust is the name for the fine particles of wood that are made when you cut wood up with a saw. In the picture you can see the sawdust being made by the man using the chainsaw.
Sawdust makes really good bedding for pet mice and guinea pigs.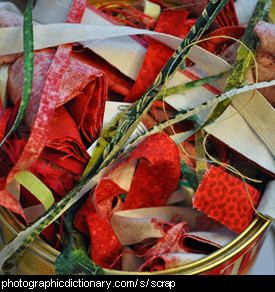 Photo by
Merete Veian

Scraps are small pieces of something, usually the remnants from cutting out what you want from something. Scraps can often be reused for other projects.
Scrap might also describe general waste that may or may not be able to be recycled, such as scrap metal.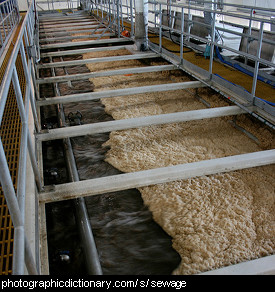 Photo by
Eli Duke

Sewage is the waste that is found in sewers. It is mostly waste water from houses, including everything you flush down your toilet.