Adjectives that start with R
List of adjectives.
Describing words, so you can be really clear about what something is like.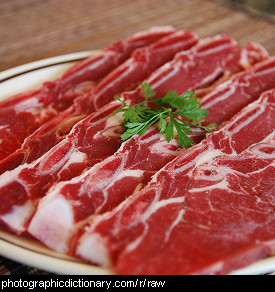 Photo by
Avlxyz

In food preparation, something is raw if it hasn't been cooked yet. The picture is of some raw meat.
Anything that needs a lot of preparation to get to the finished product can also be called raw, such as raw cotton that needs to be spun and woven into cloth.
Photo by
Stephanie Watson

"Retro" is a style where things that were fashionable many years ago are back in fashion again. A retro style can be achieved by using actual old items, or by making new things that have an old look.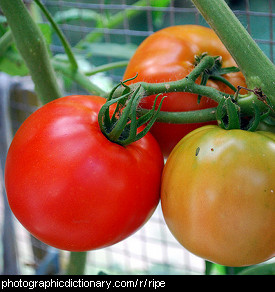 Photo by
Andy Coan

A fruit or vegetable is ripe if it is fully grown, and is sweet or otherwise ready to eat.
The red tomato on the left of the picture is ripe, the other two are still ripening. They are under ripe.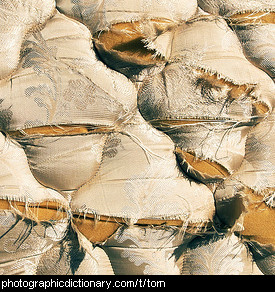 Photo by
Stefan Powell

Ripped is the past tense of rip. Something that has been damaged by being ripped is described as being ripped.
A similar word to ripped is torn.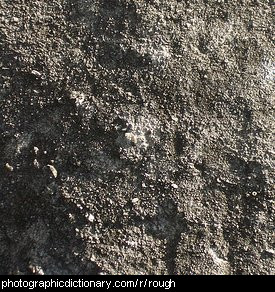 Photo by
Jacob Gube

Something is rough if you touch it and you can easily feel all the little bits that make it up, and those little bits are hard and sharp. If you fall over on a rough surface you are likely to skin your knees. Some things, like sandpaper, are rough so they can be used to scrape the surface off something else. The opposite of rough is smooth.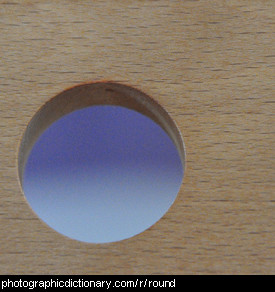 Photo by
Eva Cristescu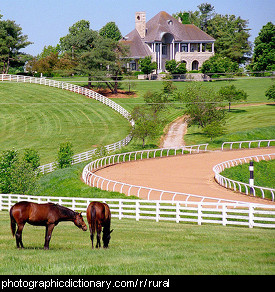 Photo by
David Ohmer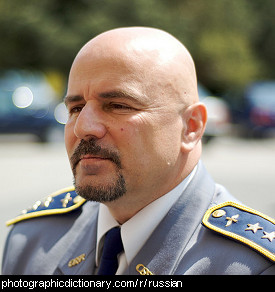 Photo by
Rudolf Csiba

Russian is the language spoken in Russia, someone from Russia or describes anything relating to Russia.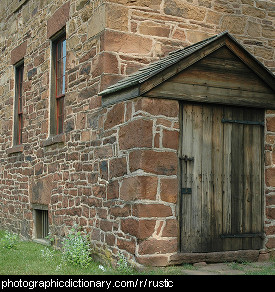 Photo by
Woody Hibbard

Something is rustic if it seems rough, simple and hand-made. Rustic is a term often associated with country or rural living. The house in the picture is rustic.
A similar word to rustic is quaint. The opposite of rustic might be sophisticated.