List of food that starts with S
List of food
Just here looking for things you can eat or drink? This page gives you an alphabetical breakdown of common foods and drinks, from complete dishes to flavorings and beyond.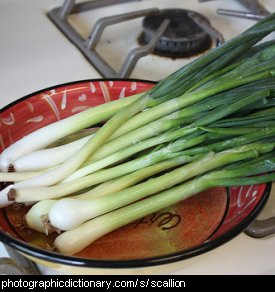 Photo by
Ewen Roberts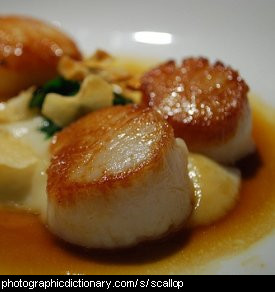 Photo by
Avlxyz

Scientific name: family: pectinidae
Scallops are a kind of mollusc related to clams and snails. Their shell is in two halves with a hinge joining them. Scallop shells are a very pretty fan-shape.
Scallops can swim by opening and closing their shells. The muscle that holds the two halves of the shell together is the part that is commonly seen cooked for food, as you can see in the picture.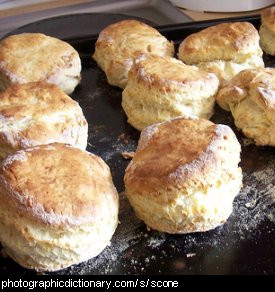 Photo by
Mark Skipper

A scone may mean something different depending on which country you are in. In America, scones are called biscuits. In most countries, scones are a small, rounded bread-like product that is usually made from flour, butter and milk. Scones can be sweetened too, and have other things like sultanas or cheese added to them.
Devonshire tea is traditionally a cup of tea served with scones, jam and cream.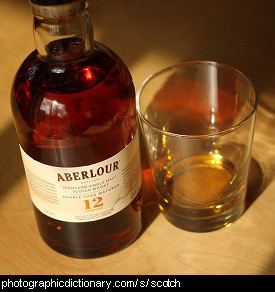 Photo by
Mike McCune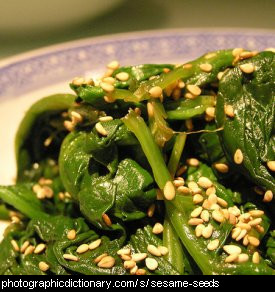 Photo by
Laurel Fan

Scientific name: sesamum indicum
Sesame seeds are the seeds of a plant from Africa and India that grows to about a metre high. The seeds can be pressed to extract the oil but are used most often sprinkled on other foods as a flavour and garnish. You often see them stuck to the top of loaves of bread.
The sesame seeds in the picture are on top of some cooked spinach.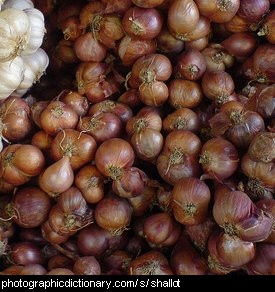 Photo by
Cgparkhouse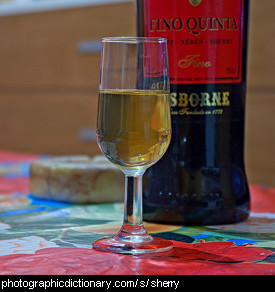 Photo by
Jonathan Rubio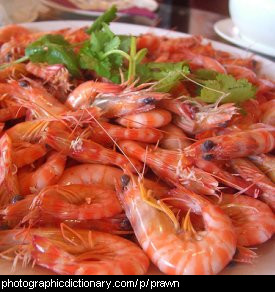 Photo by
Avlxyz

Scientific name: infraorder: caridea
A shrimp, also called a prawn in many countries, is a sea creature that usually grows to a few inches long. They are a very popular food, and can be eaten boiled, fried, barbequed and many other ways, plain or with a sauce. They are quite often cooked whole and you have to remove the head, legs and other inedible parts yourself.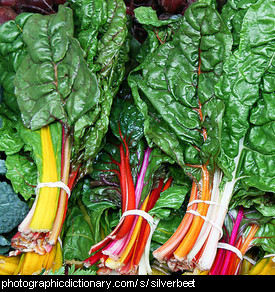 Photo by
Tim Sackton

Scientific name: beta vulgaris
Silverbeet is a vegetable better known as chard in many countries.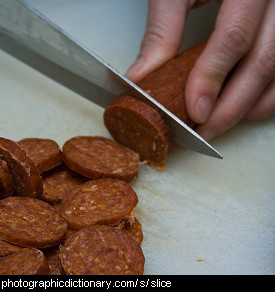 Photo by
Andrew Malone