Sizes
Adjectives that describe how big or small something is.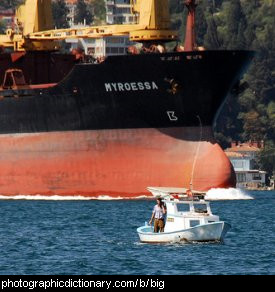 Photo by
Tinou Bao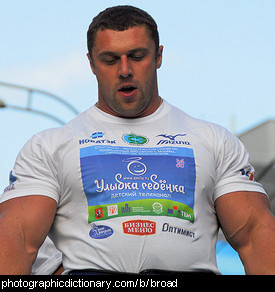 Photo by
Tinou Bao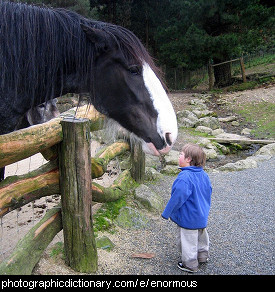 Photo by
jemsweb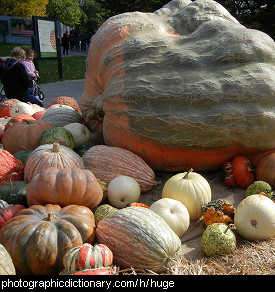 Photo by
Elena Gaillard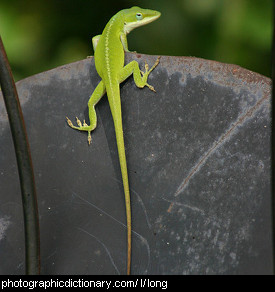 Photo by
Amanda Gyllenhaal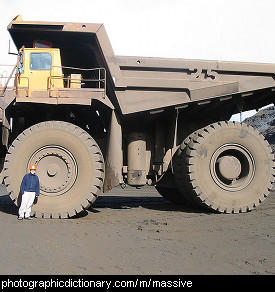 Photo by
Neil and Kathy Carey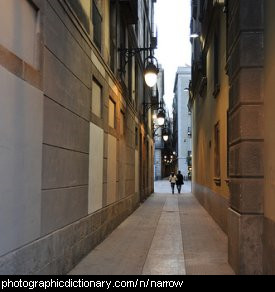 Photo by
Serge Melki

A gap between two things is narrow if the two things are quite close together and there is not a lot of room between them. The street in the picture is very narrow. The opposite of narrow is wide.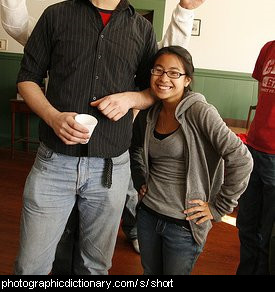 Photo by
(nutmeg)

Something is short if the highest part of it is much lower than the top of similar things. The woman in the picture is much shorter than the man in the picture. The opposite of short is tall.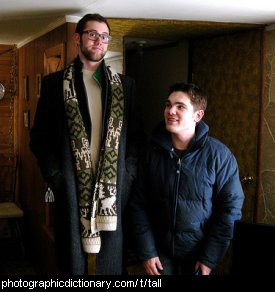 Photo by
Richard Faulder