Art supplies
List of art supplies.
Things you need to draw, paint, or write a letter.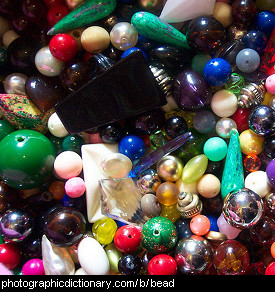 Photo by
Daniel Catt

A bead is a small, pretty object with a hole through the middle so that many beads can be threaded together to make a chain.
Beads can be made of clay, glass, wood, shells, stone, nuts or in fact anything that looks good and might be nice strung together.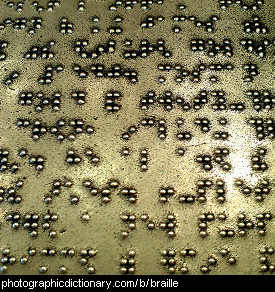 Photo by
Tom Rolfe

Braille is a system that blind people can use to read and write. Letters and numbers in braille are made up of raised dots that blind people can feel with their fingertips.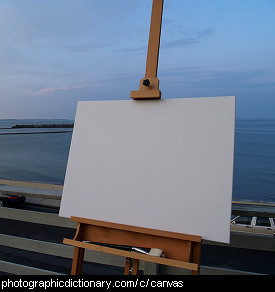 Photo by
Cara StHilaire

Canvas is a kind of heavy, plain woven fabric, usually made from cotton or linen. It is used to make sails, tents and other items that need to be made from strong fabric.
Artists like to stretch some canvas over a frame and use it to paint on. A piece of canvas prepared like this is also called a canvas, like the one in the picture.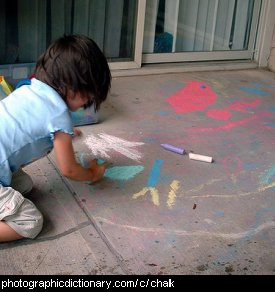 Photo by
Melissa Gutierrez

Chalk is a soft, white rock that can be used to draw with on rough surfaces. Chalk is usually sold in small coloured sticks, for drawing on blackboards and sidewalks.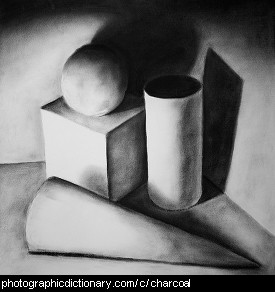 Photo by
Peter Alfred Hess

Charcoal is a soft black substance that is left after something is burnt. You can use charcoal to draw with, like in the picture. Charcoal is messy, and you have to be careful not to get black fingerprints on everything when you are working with it.
Charcoal is also used as the name for a color that is very dark grey, almost black.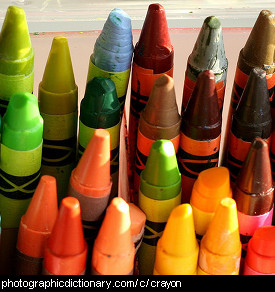 Photo by
John Morgan

Crayons are sticks of colored wax that are used for drawing with. Crayons are usually shorter than pencils and can be quite thick. Crayons are usually associated with very young children, and are often given to children as their first tool to draw with.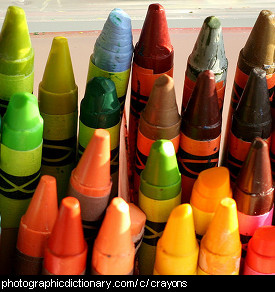 Photo by
John Morgan

Crayons are brightly coloured things you can draw pictures with. They are made of wax with colour added. Unlike pencils there is no wooden coating over the crayon, just a paper label.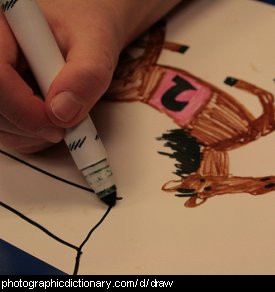 Photo by
Crystl

Drawing is a way of putting a picture you have in your head (or something you can see) onto a piece of paper, using your hands and a pen or pencil. Drawing is different to writing, as you are putting down a literal picture of what you are thinking about instead of writing the words to describe it letter-by-letter.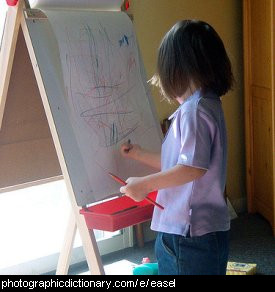 Photo by
Melissa Gutierrez

An easel is a piece of furniture you use to put paper or a canvas on when you are painting.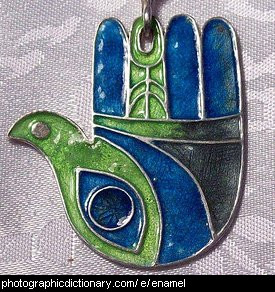 Photo by
Ranshoket

Enamelling is a technique involving melting coloured glass onto a surface by heating it at a very high temperature in a kiln. Enamal is used to decorate jewellery, vases and to put a coloured layer on common items like saucepans.