Words that start with U
List of things that start with the letter U.
Upside-down unicorns under an ultramarine umbrella.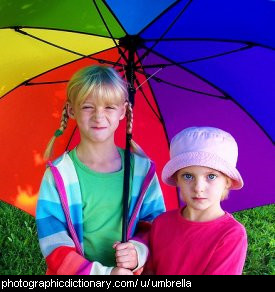 Photo by
D Sharon Pruitt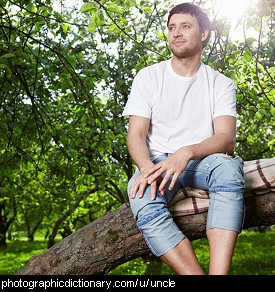 Photo by
Josef Seibel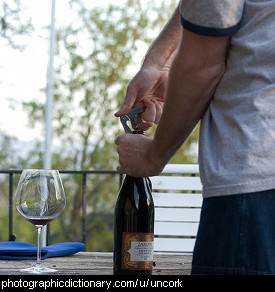 Photo by
Don LaVange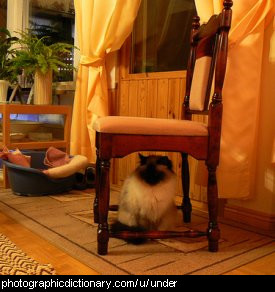 Photo by
Curran Kelleher

Something is under something else if it is lower than it.
This cat is under the chair.
The opposite of under is over.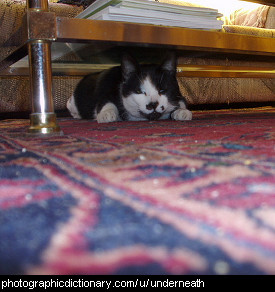 Photo by
Eric and Mary Ellen

Underneath is a more interesting way of saying under. The cat in the picture is underneath a coffee table.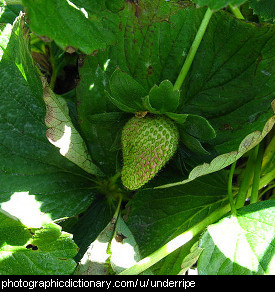 Photo by
Clyde Robinson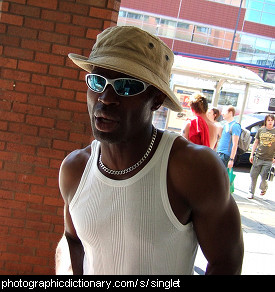 Photo by
John Seb Barber

An undershirt, also called a singlet or vest in some countries, is a garment you wear under other clothes as an extra layer. Undershirts are usually white and have no sleeves.
An undershirt worn as outerwear is usually called a tank top.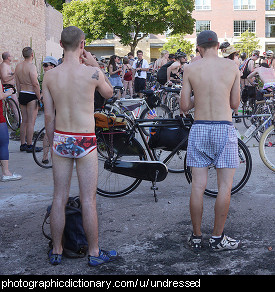 Photo by
Thirteen Of Clubs

You are undressed when you are wearing either no clothes or you are not wearing enough clothes. The people in the picture are undressed. When you are taking your clothes off, you are said to be getting undressed.
The opposite of undressed is dressed.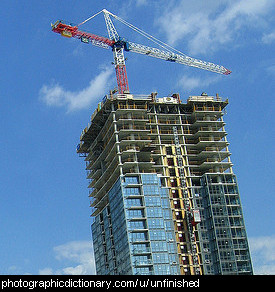 Photo by
Benny Lin

Something is unfinished if it has not been completed yet.
A similar word to unfinished is incomplete.The opposite of unfinished is finished.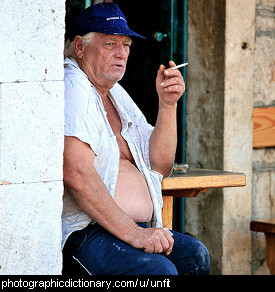 Photo by
Alex Proimos

Someone is unfit if they are in poor physical condition, and get tired very easily when they do physical activity. The man in the photo is very unfit.
Unfit also means something that doesn't suit a purpose, for example a rotten fruit is unfit to eat.