Words that start with J
List of things that start with the letter J.
A jackal jumped into a jar of jam in Jamestown.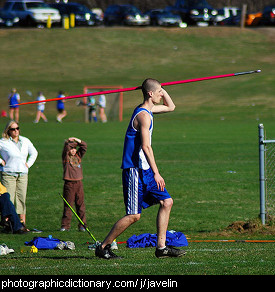 Photo by
Jay Boucher

A javelin is a kind of spear that is usually used in competitive sport, where the person who throws the javelin the furthest wins.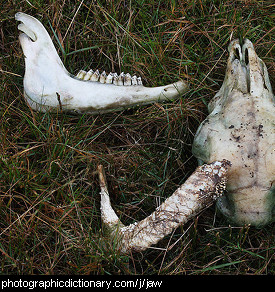 Photo by
Shandchem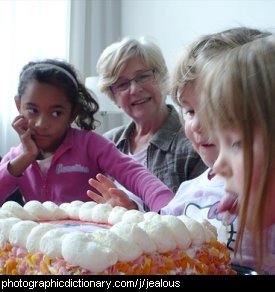 Photo by
Boris Veldhuijzen van Zanten

You are jealous when you have negative thoughts about something being taken away from you. For example, you can be jealous if you think you are going to lose someone you love, or you think someone is getting more attention and will be promoted before you at work.
The girl in the picture is jealous the other girls will get the best pieces of cake before she does.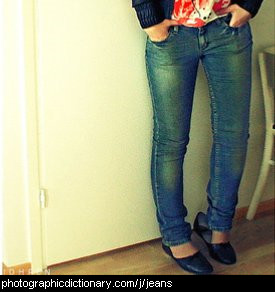 Photo by
Maria Morri

Jeans are a modern piece of clothing, similar to trousers. Jeans are usually made from blue denim and are seen as casual wear - something you don't wear to work. Almost everyone in some countries wears jeans.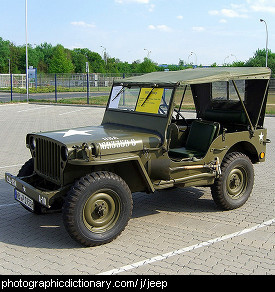 Photo by
Master Man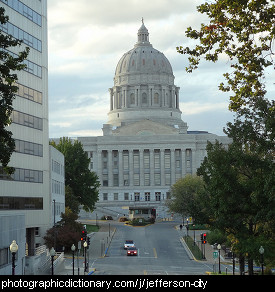 Photo by
Paul Sableman

Jefferson City is the capital of the state of Missouri in the United States of America. It has a population of around 150,000.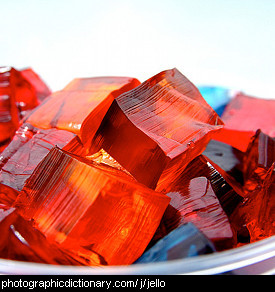 Photo by
Steven Depolo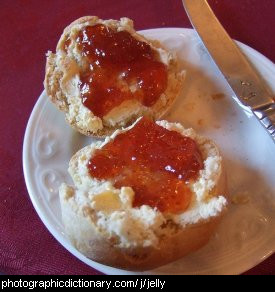 Photo by
James Cridland

Jelly, also called jam is a way of preserving fruit. Jelly is made from fruit cooked with sugar and then sealed into a jar. Strawberry jelly, as shown in the picture, is one of the most popular flavours. Jelly that is made from citrus fruits like oranges and lemons is called marmalade.
In some countries, only clear jelly without any bits of fruit left in it is called jelly. In some other countries, jello is called jelly.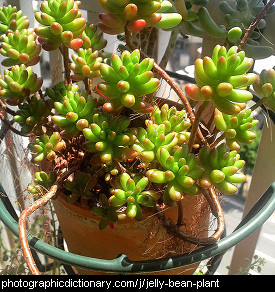 Photo by
salchu

Scientific name: Sedum rubrotinctum
Jelly bean plants are a very easy to grow succulent that has leaves that look like jelly beans. You can grow a new plant from a single leaf of a jellybean plant. These plants can tolerate most conditions, including drought and frost.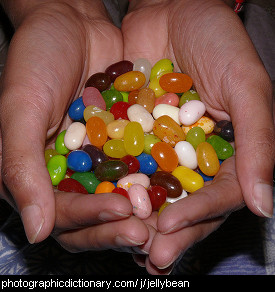 Photo by
Andrew Gray