Words that start with B
List of things that start with the letter B.
Bright blue birds bite bruised bananas.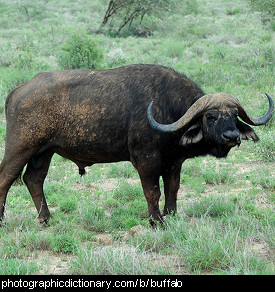 Photo by
Donna Brown

Scientific name: syncerus caffer
The African buffalo is a type of large cow. It has a bad temperament and has never been domesticated. There are still large herds of buffalo throughout Africa.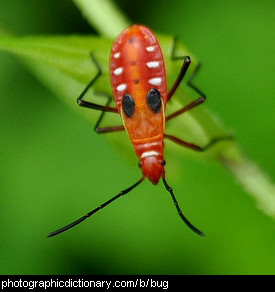 Photo by
whologwhy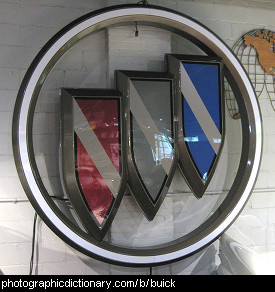 Photo by
John Lloyd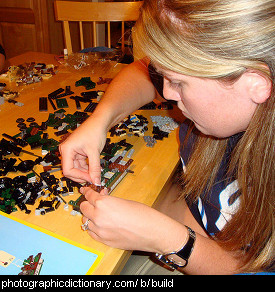 Photo by
Collin Harvey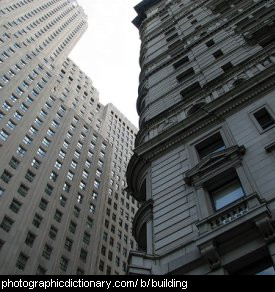 Photo by
Michael Daddino

A building is a large, man-made structure. Most buildings are very big, and are places for many people to live and work. A building where only a very small number of people live is called a house.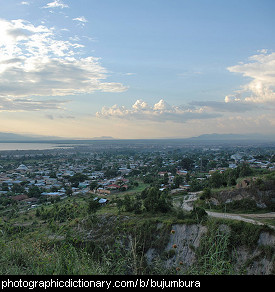 Photo by
Dave Proffer

Bujumbura is the capital of Burundi. It has a population of around 800,000.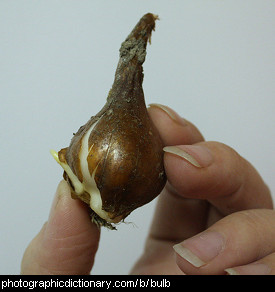 Photo by
Anne Hornyak

A bulb is a part of a plant that is usually below the ground, or partly below the ground. Bulbs are usually quite spherical but pointed at the top like a teardrop. Bulbs grow roots from the bottom and leaves from the top.
Some types of plants that grow from bulbs are onions, lilies and tulips.
Anything that has a similar shape to a bulb may also be called a bulb, such as the bulb at the bottom of an old fashioned thermometer.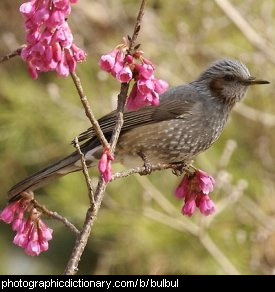 Photo by
Lip Kee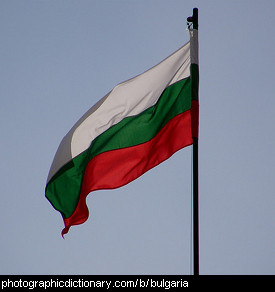 Photo by
Klearchos Kapoutsis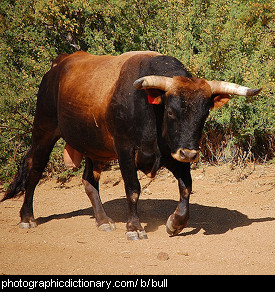 Photo by
Candie_N

A bull is a male cow. The meat from a cow is called beef. Bulls do not give milk.