Words that start with R
List of things that start with the letter R.
Rick the royal raccoon ran 'round the raspberry bush in Rhode Island.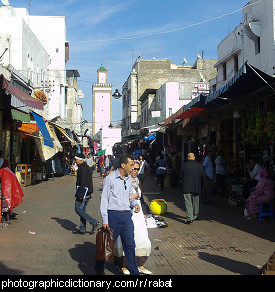 Photo by
Alper Çuğun

Rabat is the capital of Morocco. It has a population of 1.7 million.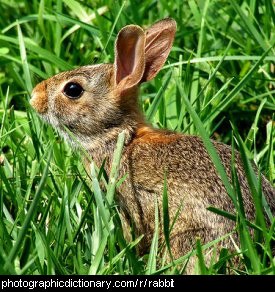 Photo by
Joshua Davis

The rabbit is a small animal found in many parts of the world. In Australia, rabbits are the single worst introduced pest. Rabbits make good pets, if they are properly looked after.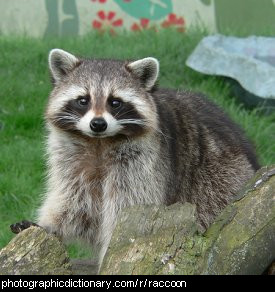 Photo by
Neil McIntosh

Scientific name: procyon lotor
A raccoon is a medium sized animal native to North America, although they have been spread to Europe by people. They prefer to live in forests. Raccoons like to sleep during the day and hunt at night. They eat insects, plants and small animals. A baby raccoon is called a kit.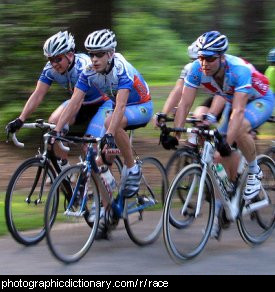 Photo by
Team Traveller

A race is where two or more people or animals try and take the shortest possible time to travel a set distance. The winner is the fastest. There are lots of different kinds of race. The picture is of some people racing each other on bicycles, but there are also horse races, dog races, running races, car races and of course anything that can move can be raced.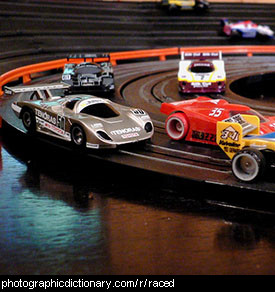 Photo by
Steve Jurvetson

Raced is the past tense of race. For example, "the children raced each other to the corner".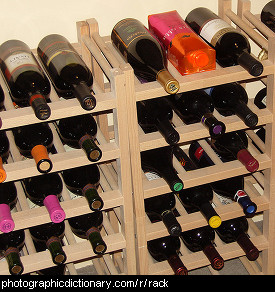 Photo by
bradleypjohnson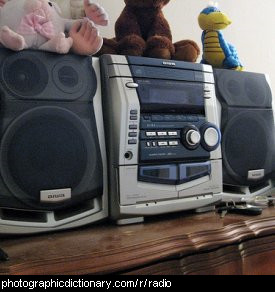 Photo by
Freakapotimus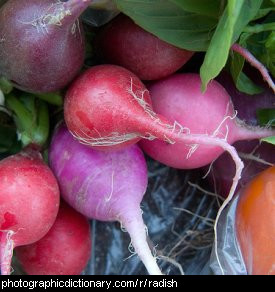 Photo by
Dawn Endico

Scientific name: raphanus sativus
Radishes are an edible root vegetable. They come in a variety of colors, with the most common being red and white. The root of the radish is crisp and has a sharp peppery flavour, with some radish varieties being hotter than others.
Radishes are most commonly used in salads, and can be preserved by pickling them. Radish leaves and seeds are also edible but not as many people eat them as eat the root.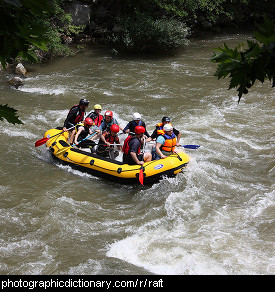 Photo by
Klearchos Kapoutsis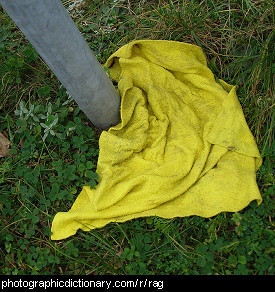 Photo by
Erich Ferdinand