Words that start with S
List of things that start with the letter S.
Six slippery snakes sailed southward on a silver ship to Sydney.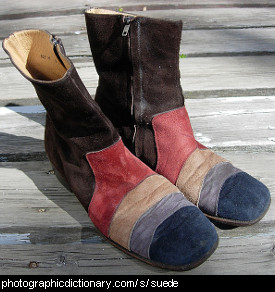 Photo by
Todd Petit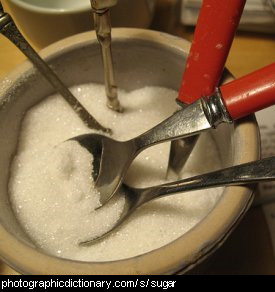 Photo by
Lisa Risager

Sugar is a substance made from the juice of the sugar cane or sugar beet. White table sugar is highly refined and purified. The leftovers from the refining process is called molasses, and less pure sugar is sold as raw sugar and brown sugar.
Sugar is the main ingredient in candies, and one of the main ingredients in most sweet foods.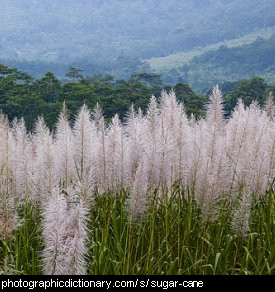 Photo by
Tanti Ruwani

Scientific name: saccharum officinarum
Sugar cane is a type of grass that grows in tropical climates. It contains high levels of sugar in its stems, which can be removed and made into table sugar. Sugar cane can be cut to the ground and will regrow, but after a few times the harvest gets smaller and it needs to be replanted with new plants.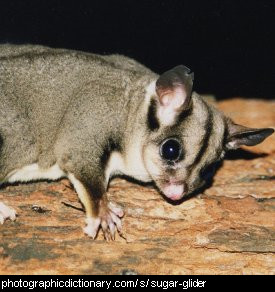 Photo by
Comfortably Gruntled

Scientific name: petaurus breviceps
The sugar glider is a small marsupial found in Australia and New Guinea that looks like a tiny possum. Sugar gliders have a flap of skin between their front and back legs on both sides that they can stretch out and use to glide. Sugar gliders can jump out of trees and glide through the air to another tree, like a flying squirrel.
Sugar gliders eat the sweet sap of some trees, and some types of nectar.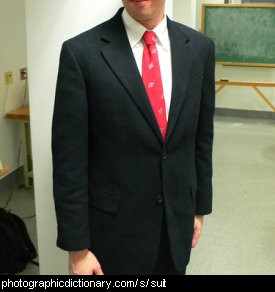 Photo by
Nelson Pavlosky

A suit is a set of clothing, which has at least trousers and a jacket and shirt and sometimes a waistcoat too. Suits are usually worn with a tie.
men wear suits to work, and to formal occasions. Women can also wear suits, but often have a tailored skirt instead of trousers.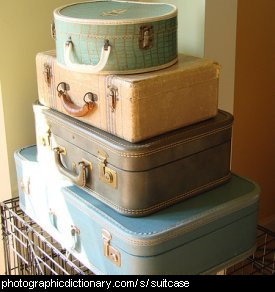 Photo by
Mollypop

A suitcase is a kind of box with a handle that you use for putting your clothes in when you travel.
Packed suitcases are sometimes called luggage.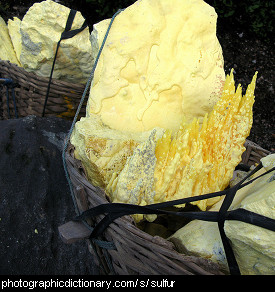 Photo by
Flydime

Scientific name: S
Sulfur, also spelt sulphur, is a bright yellow element that is commonly found in nature. It is found in pure form around volcanoes and can also be mined.
Sulfur is essential to life, and is used in a variety of ways. It is a component of gunpowder, it is used as a preservative, in the head of matches, is found in fertilizer and many other uses. Many things that contain sulfur smell bad, and sulfur is found in skunk smell and garlic.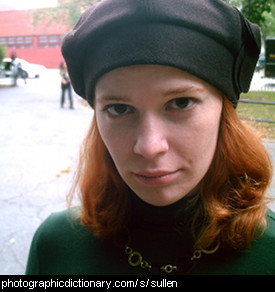 Photo by
@Remiel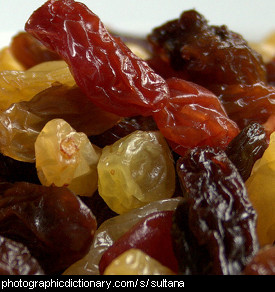 Photo by
bongo vongo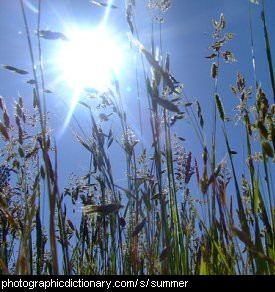 Photo by
Jane Rahman

Summer is the hottest time of the year. Summer comes after spring.