Words that start with S
List of things that start with the letter S.
Six slippery snakes sailed southward on a silver ship to Sydney.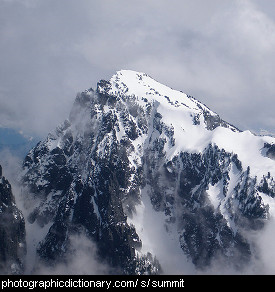 Photo by
mountainamoeba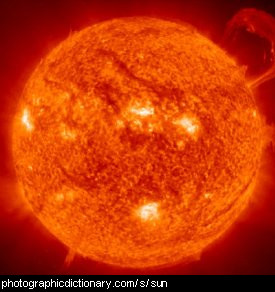 Photo by
NASA/JPL-Caltech
Our sun is a star that is very close to us. It is thousands of times bigger than the Earth. It keeps us warm during the day with its light, and all the plants in the world use the sunlight to grow.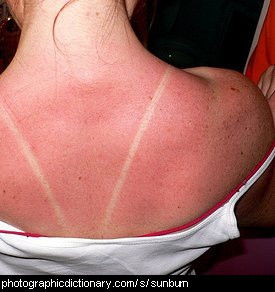 Photo by
Kelly Sue

Sunburn is a type of burn that you get when you spend too much time in the sun without wearing sunscreen. Bad sunburn can be extremely painful, and can make your skin blister and peel. You treat sunburn the same way as any other minor burn, with special burn creams and even anaesthetic sprays. Too much exposure to the sun makes your skin age early and become dry and wrinkly, and can give you skin cancer.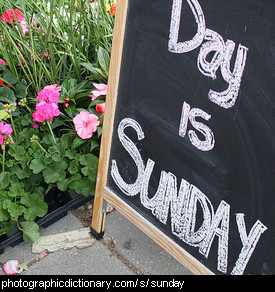 Photo by
Elvert Barnes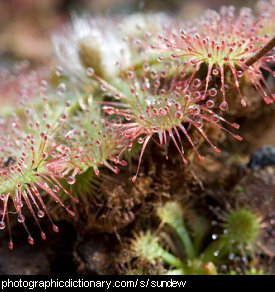 Photo by
Kaibara87

Scientific name: genus: drosera
Sundews are a large family of carnivorous plants. They catch insects on sticky glands on their leaves and digest them. Sundews live in poor soils and need the nutrients from insects that they cannot get from the soil. They get their name because the sticky substance they produce looks like beads of dew.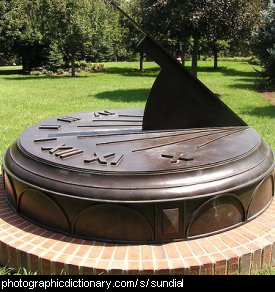 Photo by
Sundials by Carmichael

Sundials are a device that uses the sun to tell the time. A sundial is made up of a horizontal dial plate with numbers on it, and a vertical upright called a gnomon. As the sun moves, the shadow cast by the gnomon moves around the dial plate, and you can read the time off what numbers it points to.
Some sundials use a shaft of light rather than a shadow, and the dial plate may be curved not flat. Some sundials have enough information on the dial plate to be able to tell the date as well as the time.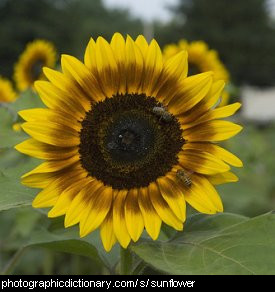 Photo by
Dwight Sipler

Scientific name: helianthus annuus
Sunflowers are a tall flowering plant that loves sunny weather. It usually grows to about 2 metres tall, but some varieties have grown as tall as 8 metres. A sunflower head will ripen to be full of seeds which have many uses. The seeds are black and white striped and have a hard shell. When the shell is removed, the seed can be eaten raw or roasted. Birds are very fond of sunflower seeds. The seed can also be pressed for oil that is used for cooking.
The sunflower in the picture has a bee on it.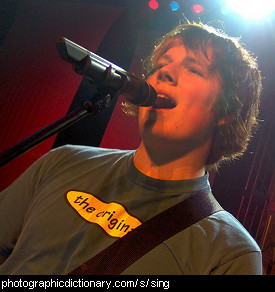 Photo by
Jeff Meyer

Sung is the past tense of sing.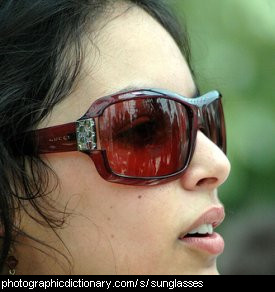 Photo by
Wendy Slattery

Sunglasses are worn over your eyes so you don't get dazzled by the sun. Some people wear them because they think it makes them look better.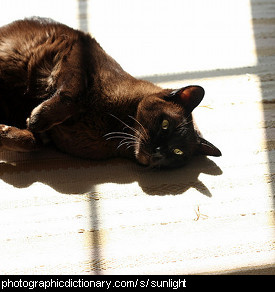 Photo by
Lachlan Donald